Welcome to the March 4, 2009 edition of crafts carnival. Here are a bunch of terrific articles. Please be sure to visit the links for more great crafting ideas.

Vera Lang presents Making Fabulous Paper Flowers with Tissue Paper posted at Fine Craft Guild .com, saying, "This is a tissue paper flowers craft project that is so simple, it can easily be done by children 6 years and up. You and they will love it, as each flower takes only minutes to produce and looks stunning! Easy Pro Results! Excellent illustrated tutorial."
Matthew Paulson presents What to Do With Your Worn Out Jeans posted at American Consumer News. Lots of great ideas from making it into a pillow (as shown in photo) to passing it on to organizations that may need materials for crafting.
Shen-Li Lee
presents
How to Make Your Own Soft Toy | Babylicious
posted at
Babylicious
. A great video tutorial accompanies this post so you too can make one of these soft toys for your tot.
Stephanie presents Quick and Easy Handmade Burp Cloths posted at Make It From Scratch. It's great to use what you make and these burp cloths will surely be used with a baby around.

A Keeper's Jackpot presents Making a Blanket Without a Sewing Machine posted at A Keeper's Jackpot. I've always wanted to make one of these blankets and now is the time especially with this chilly Hawaii weather!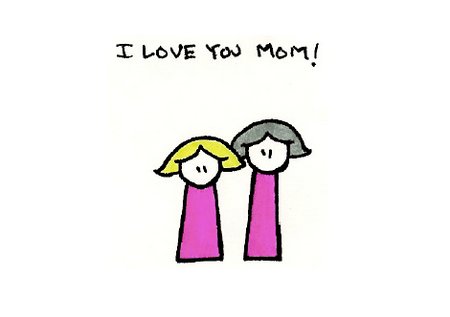 Take a look at these Printable Mothers Day Cards posted at Home Life Weekly. "Make your own printable Mothers Day cards. Its really quick and easy all you need to do is download the free Mothers Day Card design of you choice then print and fold."
Linda Mundy
presents
Quilt Squares From Photographs
posted at
LJM's Studio: The Blog
, saying, "Printing direct to fabric to create a quilt". These are so beautiful...imagine the possibilities!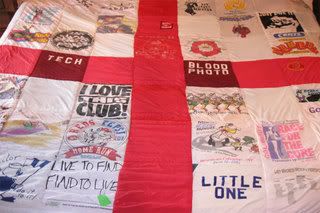 Condo Blues presents How to Make a T Shirt Quilt posted at Condo Blues, saying, "When life gives you too many t-shirts - make a quilt!". A great way to make use of all of your favorite shirts that are too precious to toss out.
Marika presents Making sterling silver headpins without a torch posted at Marika's handcrafted jewellery. Wonderful tutorial with great images so you can follow along.

That concludes this edition of Keiki Gifts Craft Carnival. Thank you very much for being a part of carnival #4. Please submit your blog article to the next edition of
crafts carnival
using our
carnival submission form
. Past posts and future hosts can be found on our
blog carnival index page
.